19 NIGHTS OF TERROR!
• SEPT 22nd - OCT 31st
Box Office open from 7:00 - 11:00. We close after everyone gets through.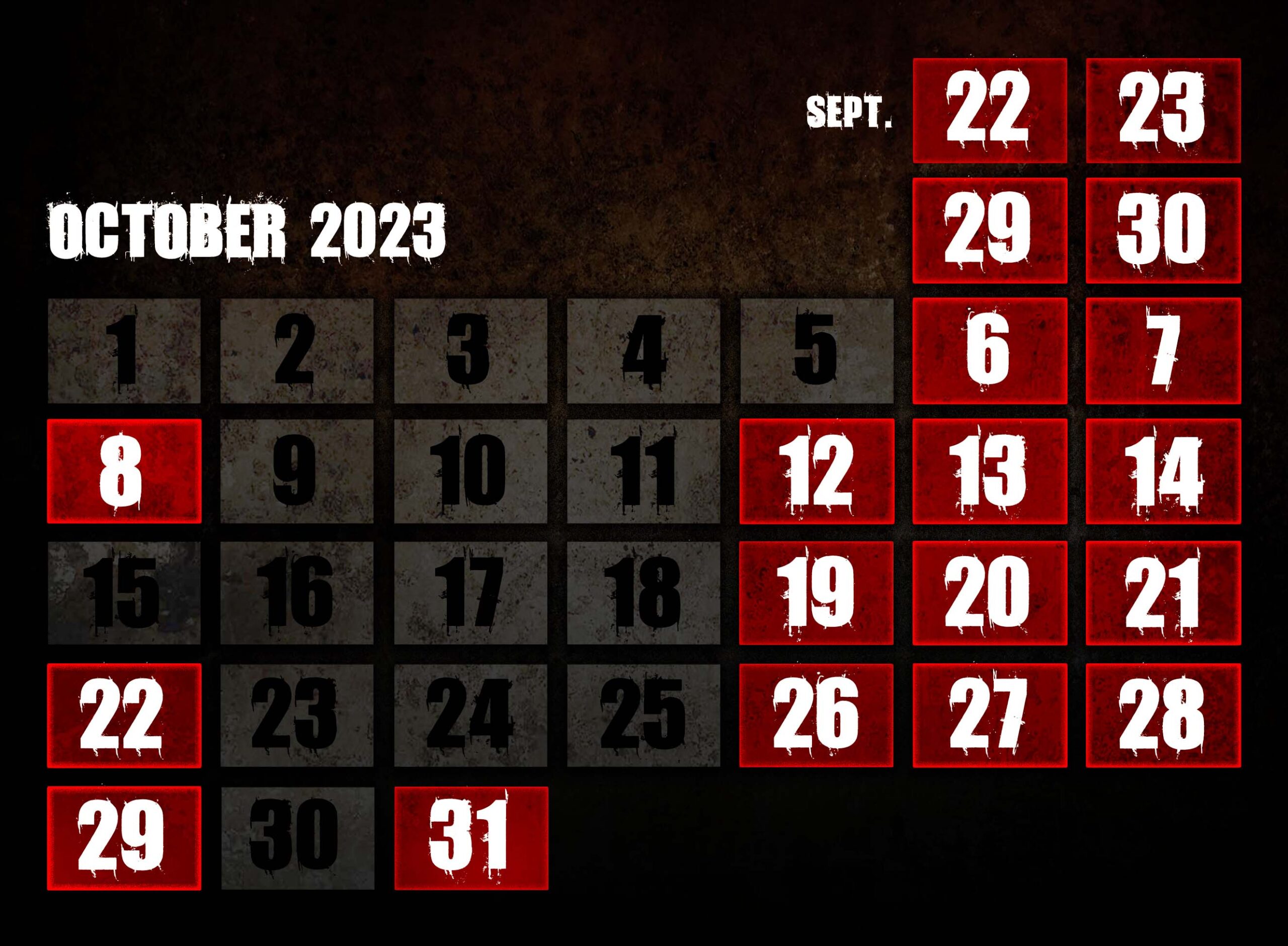 TULSA'S SCARIEST HAUNTED HOUSE, HexHouse™
HexHouse™ has long been known for being the scariest and best haunted house in Tulsa, Oklahoma but in recent years HexHouse™ has burst onto the national scene by receiving recognition as one of the scariest Haunted Houses in America nationwide. HauntWorld.com rated HexHouse™as one of the 15 Scariest Haunted Houses in The World – America's Top Rated Haunts and Fox News ranked HexHouse™ in Americas 10 Scariest Haunted Houses to name a few. HexHouse™ has earned its spot as one of the BEST Haunted Houses in America by providing a terrifying experience for its customers. HexHouse™ provides three haunted attractions in one location!
Today HexHouse™ is one of the most extreme haunted attractions in America (not intended for children). HexHouse™ is an intense multi-element, walk through haunted attraction. You will be fully submerged in an altered reality that is much darker and less predictable than anything you've seen before. As you make your way through the flickering haunted hallways and eerie ghostly rooms of HexHouse™, you descend from mere creepiness into a full-on, intense nightmare that you won't soon forget. The gruesome sets have horrific detail. The Actors are allowed to touch you and are trained to truly suspend reality for a moment in time allowing you to experience what real terror is.
Take I-44 West Exit 222A -

 

Town West Center
5610 W Skelly Dr Tulsa, OK 74107
HexHouse™, Westside Grim & Rise of the Living Dead are intense multi-element dark attractions. They are NOT recommended for children under the age of 13. Children under 16 must be accompanied by an adult. Nor are they recommended for pregnant women or persons with back, neck, or heart problems or any other medical condition. This is not your typical haunted house. There are no barriers between you and the terror around you. You will be touched inside the attraction and there will be no mercy shown to the frightened. ENTER AT YOUR OWN RISK!